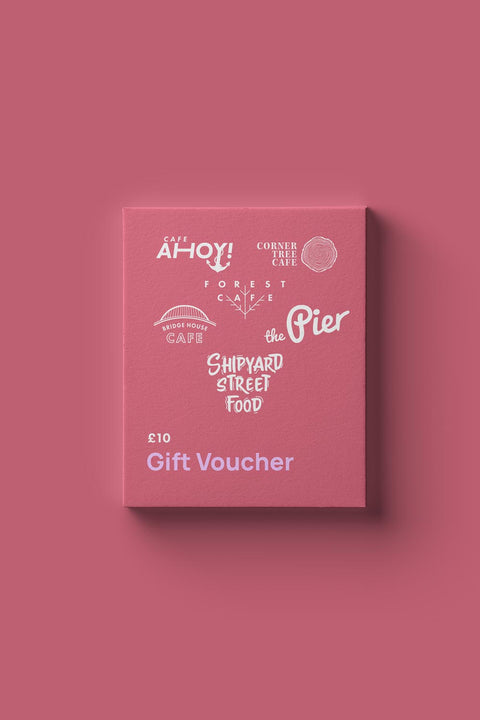 Watermelon Catering
£10 Gift Card
Gift cards are delivered by email,  this is not a physical gift card.
Cross Venue Gift Card
Can be used at The Pier, Corner Tree Café , Café Ahoy!, Forest Café, Bridge House Cafe or Shipyard Street Food
Terms and conditions  
This voucher cannot be exchanged for cash & full amount must be redeemed on use.
Vouchers are valid for 12 months from purchase date. 
No liability will be accepted for the replacement or refund of lost, stolen, expired or destroyed vouchers.